Our Health Care Professionals are trained in vitamin therapy and sports medicine. Let one of our professionals create a customized IV plan to fit your needs and goals.
We specialize in IV therapies that are safe and effective. We take a holistic approach in order to make you feel emotionally, mentally, and physically better!
Hangover, Chronic Disease, Immunity Defense
All our IV therapy plans are customized to meet your individual needs. We can help alleviate symptoms caused by nausea, migranes, auto-immune diseases, chronic fatigue, and we can boost immunity!
Did you know that as much as 90% of the nutrients you take in are discarded by the liver as part of the digestive process? This is shocking and concerning to many people. However, with our IV hydration therapy services, there is a solution to getting the nutrients that you need. We offer custom therapies to infuse the body with the proper nutrients that it needs for everyday hydration and health, immune support, anti-aging, and more. 
Our IV therapies also include solutions for athletic performance, fat loss, altitude sickness, hangover relief, and other needs. When you work with our team of trained experts, you can get the perfect IV hydration therapy solution for your unique needs. 
The problem with typical nutrient absorption is that your body needs to actually absorb the nutrients as they're being digested. Unfortunately, for various reasons, the body isn't so great at making sure that happens. This means that only 8-10% of all the nutrients in your food actually get into your bloodstream. With IV therapy, you get 100% absorption through our direct infusion process that offers immediate relief and total balance.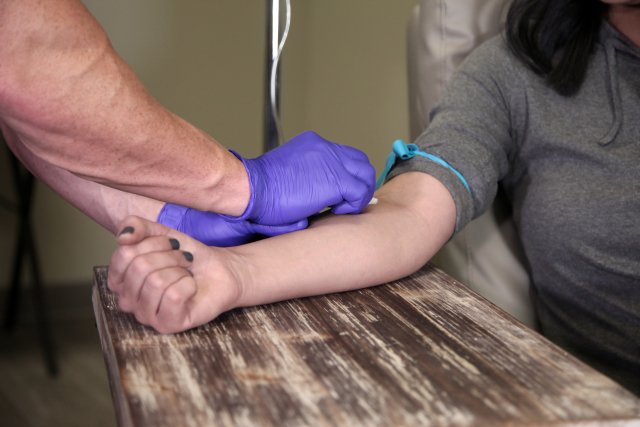 In addition, many people suffer from conditions that don't allow them to absorb nutrients properly or vitamin deficiencies that require supplementation for optimal health. This is another great case for the use of IV therapy, since we can customize a solution that helps restore your body's balance and ensure absorption of nutrients directly through the bloodstream.
Today's world is busy and people don't always have time for proper nutrition, which means that several can benefit from the different available IV therapies. IV hydration and vitamin therapy will restore your nutritional balance and help you see improved health overall. Keep reading to find out what out different therapies provide.
The Benefits of IV Vitamin Therapy in Scottsdale Arizona
When you choose vitamin therapies administered by IV, you are giving your body many different advantages:
Cell regeneration
Increased energy levels
Detoxification of the body
Improved tissue quality
Improved immune response
Hydration support
Hormone balance
We have a unique vitamin blend for IV therapy that is known as the Myers Cocktail, which allows us to create your very own vitamin regimen in a short period. Once we discuss your needs, we'll create the perfect cocktail and deliver the IV infusion that helps improve performance, energy levels, and overall body balance. It will also offer support for detoxifying the body and the liver, all while ensuring optimal nutrient absorption.
Call us now to schedule your IV vitamin therapy session. Our team is looking forward to helping you find your balance and feel your best!
Myers Cocktail IV
The Myers Cocktail IV infusion includes a variety of essential vitamins, such as B vitamins, vitamin C, magnesium, and more. It's our most popular choice because it offers so many health benefits, and can help alleviate issues like stress, fatigue, muscle pain, and inflammation. Plus, it boosts overall health.
Immunity Booster
This IV therapy is designed to provide immune-boosting support with the combination of vitamin C, a variety of B vitamins, zinc, and other antioxidants and immune boosters. These nutrients and vitamins work to provide optimal support for the immune system, and we can even tweak the formula to your exact needs.
Hydration Plus
There's nothing more important to your body than proper hydration. With a machine (your body) that's 60% water, staying hydrated is a must. Our IV therapy for hydration is designed to help regenerate fluids and electrolytes and give the body back the water it loses throughout the day.
Migraine IV Therapy
For migraine sufferers, relief is often hard to come by. The migraine IV therapy formula that we have created includes special vitamins and supplements, including fluids, anti-inflammatory ingredients, and magnesium to deliver plenty of relief from all kinds of migraines and their symptoms, including nausea.
Energy Plus
The Energy Plus formula is designed to deliver the perfect combination of vitamins and nutrients to restore the body's physical and mental energy. For busy professionals, athletes, and anyone else who just needs a little boost, this formula includes B vitamins, vitamin C, and amino acids that are essential to the body. Plus, like all of our formulas, it can be customized to your exact needs.
Athlete Plus
We have a special formula that is designed to assist with athletic performance and recovery. Athlete Plus is an IV therapy with amino acids, B vitamins, electrolytes, fluids, and other supplements to improve muscle strength, endurance, and energy. It also includes L-Carnitine and magnesium chloride to keep your muscles strong and healthy and give them the best recovery.
Recovery
Our recovery formula is a popular choice among travelers that aren't familiar with the high heat and dry climate of Arizona desert life. This IV helps infuse the body with fluids, vitamins, and amino acids to alleviate symptoms like dizziness, nausea, and fatigue that are related to the unique desert climate.
The Case for IV Vitamin Therapy
The body needs a lot of vitamins and nutrients to function properly. Unfortunately, the majority of them are not well-absorbed when taken orally. From intestinal tract issues to other barriers, your body is not always on your side. With injection therapy and IV treatment, the nutrients get directly to the bloodstream and can be administered in much higher doses for better health support. Plus, these can have a potent effect without all the potential risks and side effects of prescription medications or OTC treatments.
We only use safe, natural nutrients and fluids to provide IV vitamin therapy for a variety of conditions and situations, including beyond general health support. Studies have even shown that IV therapy could be effective at supporting conditions like anxiety, depression, COPD, immune disorders, viral infections, HIV, cancer, hypertension, and others.
Gain the Edge- Call Today
Give your body the nutrients that it needs and get back to feeling like the best version of yourself today. Forget trying to balance your diet to get your body in order because it will never work—the absorption rate just isn't there. With our IV therapy solutions, you'll get immediate infusions of essential vitamins and nutrients with 100% absorption, allowing you to maximize the health benefits more effectively.
Call us today to discuss your needs and what kind of IV therapy solutions could be ideal for you.
IV vitamin therapy benefits and supports the body by:
Using a specialized IV vitamin blend, called Myers Cocktail, the specialists at IV Therapy Scottsdale can create a customized vitamin infusion within 20 minutes to 1 hour.  Our IV hydration therapy infusion will help you regain your performance, energy, detoxify your body and liver, as well help with recovery with a prescription formulation you can't find in your local supplement store! This is the next generation of nutrition! Accelerate Your Health with our amazing customized IV Therapy cocktails!
Call today to schedule your IV therapy session Now! We look forward to helping you feel your absolute best!
Inquire about our off-hours IV hydration therapy
Our team of professionals is standing by to help you learn more about IV therapies like those discussed below. Contact us now to book your appointment for private IV therapy sessions. You can also inquire about our off-hours IV hydration therapy and mobile IV services, which are available in Scottsdale if booked ahead of time.
VITAMIN INJECTABLES
INJECTABLE VITAMIN THERAPY
Get the Supplementation Edge with Injectable Vitamins and Amino Acids
Many vitamins, minerals, and amino supplements are not well absorbed by the body when taken orally. For some people, barriers exist in the gastrointestinal tract to allow for adequate absorption. Administering an injection allows for much higher doses of these nutrients to be infused directly into the body. Vitamins, minerals, amino acids and certain other nutrients can have an incredibly potent drug-like effect when injected, but without the side effects often seen with prescription medications.
All of the nutrients we use are natural and safe to be administered by injection. Scientific research has demonstrated that a variety of conditions can benefit from the use of and injectable Vitamins and amino acids. A few of the conditions that may be helped using these techniques include: Anxiety, Depression, immune disorders, hypertension, COPD, asthma, fibromyalgia, fatigue, diabetes, hepatitis, viral infections like the common cold, HIV, body fat accumulation, and cancer. This is not an exhaustive list, but it's a good example to get you started.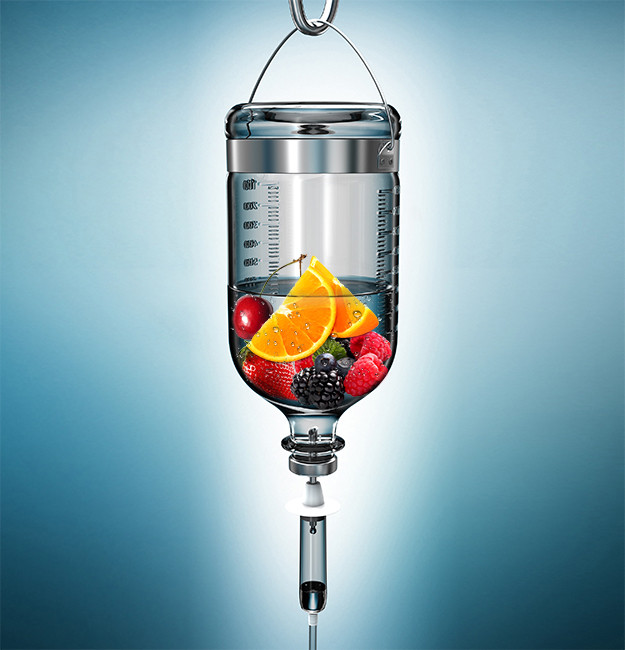 Formulas can be customized to…
VITAMIN AND AMINO ACID THERAPY
Since the liver removes 90% of the nutrition you take orally, oral supplements are almost a waste of time and effort. Not to mention that they break down even further during the digestion process, which leads to almost no absorption by the body. On the other hand, our IV therapies offer injectable nutrition that is available immediately for use by the body because it is infused directly into the bloodstream. This is the "EDGE"– there are no processes standing between your nutrients and where they need to go. Therefore, they get to their destination, offer more health benefits, and are more likely to restore your body's natural balance. Makes sense, right?
Call today (888.994.0875) for more information on our complete line of Injectable Vitamins and Amino Acids!